How To Choose The Right Gearbox For An Application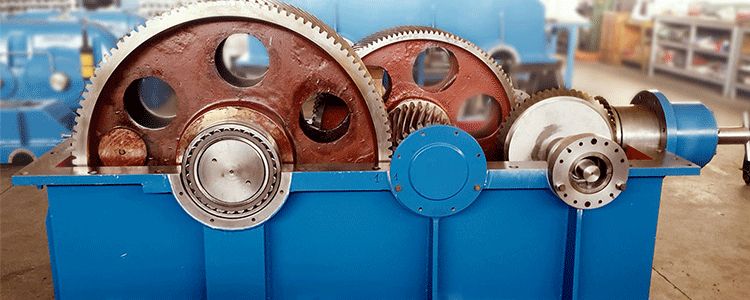 If you have ever had to buy a gearbox and have some doubts about which one was the most suitable for your needs, or if you simply want to deepen the various fields of application of gearboxes, this article is for you.
How to choose the right gearbox for your application.
As we know, the gearbox allows you to adapt the torque and speed of the input and output axis of a mechanism.
So before buying a gearbox you will need the following data:
1. value of the output torque requested, expressed in Newton-meter;
2. input and output speed for calculating the ideal reduction ratio for your application, expressed in rotation per minute (rpm);
3. radial load on output shaft and input shaft, with relative load application distances;
4. axial load on the output and input shaft.
Furthermore, choosing the right gearbox for your use you will need to consider:
• the nature of the load it will have to bear
• the required operating time
• the environmental temperature of the application.
Do you need technical advice from an expert? Contact us: Riduttori Italia offers you advice on standard and special gearboxes.
When to use a planetary gearbox?
Planetary gearboxes are extremely effective and allow for a high reduction ratio. Depending on the model, in fact, the transmission ratio of each of the gear trains that compose them is between 3 and 10. One of the main features of planetary gearboxes is the coaxial arrangement of the shafts: this determines their compact size, high efficiency, high torque / weight ratio and low backlash. Precisely for these technical characteristics it is a complex and expensive component to make.The ideal use of these gearboxes is all cases where precision is required, as well as dynamic and low speed applications, but with high torque. Planetary gearboxes are also widely used for machine tools and self-propelled machines used in public and agricultural works.
When to use a worm gearbox?
Worm gear gearboxes are distinguished from planetary ones because of their silence: in fact, since they do not vibrate, they generate little noise and consequently offer better working conditions. However, just like planetary gearboxes, worm gearboxes also tend to overheat quickly due to their compact size.
This type of gearbox has a perpendicular input shaft and an output shaft allowing them to be generally used in applications that require a very high reduction in the motor reduction speed. The mechanism of worm gearboxes is particularly safe because it is not reversible: this means that the crown cannot operate the screw. One of the main characteristics of worm gear gearboxes is non-reversibility, i.e. the mechanism that adjusts the crown cannot operate the screw. For this reason, being particularly safe, they are used in conveyor belts, winches and other types of handling equipment.
When to use a bevel gear reducer?
The bevel gear gearboxes are equipped with angular transmission that allows the user to change the rotation system of the machine, i.e. to switch from a horizontal rotation system to a vertical rotation system. The bevel gear gearboxes are characterized by being compact, robust and able to withstand high powers, lending themselves to applications where a high torque is required.
Furthermore, the solidity of their toothing means that they can be used with three-phase asynchronous motors as well as synchronous and asynchronous servomotors.
Unlike the previous types of gearboxes listed, the helical-bevel gearbox is silent and its use therefore offers greater comfort.
Furthermore, one of its most interesting features is the high efficiency with low energy consumption. On the other hand, their cost is high and their maintenance rather difficult. The sectors in which we see the most used bevel gearboxes are the industrial one, in particular for the conveyor belts of production plants, and the agricultural one, for self-propelled machines.
Haven't you found your application sector among those listed yet? Do not worry! Riduttori Italia supplies special large gearboxes for different application sectors:
gearboxes for drilling machines
gearboxes for renewable energy
gearboxes for lifting systems
gearboxes for rides and amusement parks
gearboxes for food processing plants
gearboxes for packaging systems
gearboxes for pharmaceutical sector plants
gearboxes for ski lifts
gearboxes for machine tools
gearboxes for test benches
gearboxes for petrochemical plants
gearboxes for work vehicles
gearboxes for agricultural machinery
gearboxes for the railway sector
gearboxes for compressors.
Contact us: our experts will be happy to help you find the solution that best suits your needs.