Requirements And Characteristics of Gearboxes For Shipyards And Port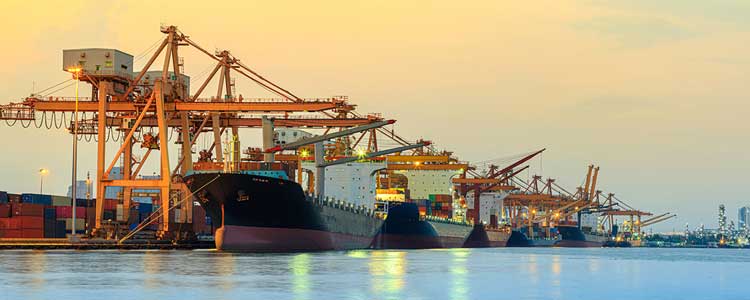 Ports have always been considered vital centers for the economy and trade. Nowadays they remain crucial areas for our economic system, as shipping by sea is the most efficient shipping method for most goods internationally. For everything to run smoothly in a port, countless mechanisms have to operate around the clock yearly without mistakes, from the harbor of ships to the departure of the goods.
Furthermore, handling wares in shipyards and ports requires two fundamental qualifications: safety and high load capacity. In addition, these areas have particular climatic conditions: salty air, humidity, and frequent rain can influence the speeding of corrosive processes of the components.
In these cases, gearboxes are required to guarantee their robustness, excellent control in action, and, of course, good performance.
To fulfill naval and port sector needs we have developed several projects for the manufacture of gearboxes for winches and hoists.
Our strong point is the possibility to create custom-made projects, based on the specific needs of our customers, managing the entire manufacturing process from the planning to the creation of the gearbox.
Many customers worldwide have already chosen Riduttori Italia for the supply of gearboxes for shipyards and ports. If you are looking for a partner for your custom-made gearboxes, we are here for you: contact us for a consultation.