Gearboxes For The Steel Industry: How to Carry Out Maintenance And Revamping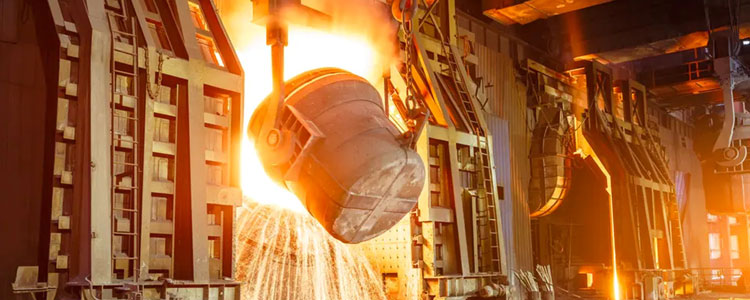 The iron and steel industry uses various processes, methods and production systems to obtain different varieties of materials. A variety of equipment and machines such as rolling mills, belt conveyors, stackers, ladle tippers, casting tundish, wire welders, kiln trolleys, kiln door openers, bucket wheel excavators are employed to make these finished products.
In this field, the most commonly used gearboxes are:
Parallel axes gearboxes
High torque planetary gearboxes
Worm gear reducers
Cylindrical, helical and bevel gearboxes.
Since they are gearboxes that work with very heavy load cycles, their life time can be very short if not properly maintained.
Predictive maintenance ensures that the gearbox performs its function correctly and does not require frequent servicing.
We remind you that it is necessary to plan checks to verify:
that the levels of vibrations and noise do not undergo variations in intensity
that there is no increase in temperature compared to normal operating conditions
that there are no lubricant leaks.
Careful planning of maintenance interventions is also important, and must include:
oil change
replacement of bearing grease
check of external seals and gaskets
check the tightness of anchor bolts, connection flanges, torque transmission elements and the alignment of the motor shafts.
However, in cases where the wear of the gearboxes is already advanced, there is often the possibility of bringing it back to the initial conditions through revamping.
Revamping consists of the gearbox's overhaul and maintenance, through the replacement of some fundamental components, such as gears, bearings, shafts and seals.
At Riduttori Italia, we specialize in revamping medium and large size gearboxes, even those used in the iron and steel industry.
How does the revamping of gearboxes for the steel industry take place?
There are three phases that take place in the workshop when we approach the overhaul of a gearbox:
Disassembly and condition assessment - a process that includes cleaning, inspection and analysis of critical components, bearing seat measurements and geometry check. All components intended for reuse undergo a non-destructive test.
Refurbishing, where all bearings and seals are replaced. Furthermore, the conditions of the gears are evaluated, and replaced if necessary.
Final inspection through compliance tests.
Riduttori Italia operates worldwide with specialized technicians and offers a pre-sales consultancy service, evaluating the condition of the gearbox and collecting information from the customer through site inspections.
Contact us to receive more information on our revamping service for gearboxes.